Latest Buzz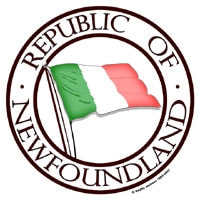 Oct 2nd Update:
11 Divisions. 165 teams. CONFIRMED. GAME ON!

Aug 6th Update:
Gearing up for our 17th season. Stay Tuned!

Feb 2nd Update:
Playoffs begin Feb 26th, Trade deadline Feb 16th noon ET. Be sure to see our rules and contact us with any questions!


---
Who We Are

Puck Hogs Local 242 - A Brief History
The PHL242 began during the '01-'02 season as a way for hockey nuts to follow their favorite sport, talk loads of smack, horse trade players, and have tons of fun. Several of the managers that started the PHL242 migrated over from the salary cap based Small World Fantasy Hockey. The PHL242 now brings together dozens of managers from all over the U.S., Canada, and now even France, Russia, and Australia.
PHL242 is a fantasy hockey league that would make Don Cherry proud. That first season the league was made up of 8 teams and grew to 15 teams ('02-'03) then 19 teams ('03-'04). We had an "All Star Weekender" during these expansion years involving lots of hockey, beer, and salty snack foods. We're all still trying to figure out what happened in the '04-'05 season. Settling in at a continual 20 teams following the lockout, we had our first east coast league event, dubbed "Puckapalooza", in Philadelphia in '05-'06. This saw Puck Hogs flying cross-country for mere hours of fun, showing true hockey dedication or what we like to call a "commitment to stupidity". We followed up with later Puckapaloozas in Toronto, Las Vegas, Seattle, and Hartford. These included the first ever PHL242 live drafts which was the pinnacle of fantasy hockey fun, rocking out with Dave from
The Zambonis
at their coldest ever gig, and meeting none other than Steve Carlson/Steve Hanson AKA "I'm listening to the fucking song!" at a hotel bar. 2011-12 saw the league expanding to 41 teams and tripling its lady puck hog contingent (up to 3, but you knew that).
2013-14 we had another big expansion, this time to 60 teams in 4 divisions and our inaugural Draftaboobooza draft order selection show simulcast at two bi-coastal Tilted Kilt bars. That season we expanded to a 5th division: "Poodle" Lussier – "Not Poodle!" next to our other four divisions (McCracken, Hanrahan, Wanchuk, Tuttle). We are also up 5 lady puck hogs, several sets of families, our second ex-pat in Australia a guy from France and a guy from Russia. Sweet.
In 2015-2016 we hit 105 teams and an astonishing 7 divisions (Hello, Brophy "That sonofabitch keeps playing me" and the [uncredited] Boudreau divisions). Our Bucket went to France, won by an honest to goodness Frenchie and 11 puck hogs went to Colorado to Palooza like kings at our inaugural pond hockey tourney. We added France, Switzerland, Finland, and (expat) China to our international rolls.
Fast forward to now and we're at 120 teams and an amazing 8 divisions with the addition of Johnny "I'm gonna wiggle it at them!" Upton division. The Bucket crossed the border back to the homeland of our favourite northern neighbours and we Palooza'd in both Vegas and LA with 16 different Puck Hogs, drinking gambling and rubbing elbows with the 100 greatest NHLers of all time.
PHL242 wants you if you are a mute spreadsheet monkey that knows the Nashville checking line+/- or just a smack talking blow hard, or anything in between. We actually don't care if you are a good fantasy hockey player, but just manage your team, make a trade or two, and possibly drop by with the occasional YouTube clip of your favorite Steve Downie meltdown, NHL ice girl scouting efforts. Show up at a league event and you are made. And we like to run a fair, participatory, and ever evolving league and all that stuff. Game on!