2010 - 2011 Season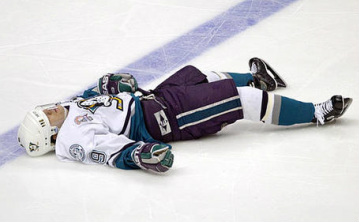 Champion:
It's not a Job, It's a Kariya
Ryan P.

Regular Season

1st
2nd
3rd
4th
5th
6th
7th
8th
9th
10th
11th
12th
13th
14th
15th
16th
17th
18th
19th
20th
21st
22nd
23rd
24th
25th
26th
27th
28th
29th
30th

Team Name

It's not a Job, it's a Kariya
Smell the Glove
Team Hoddick
Purple Monkey Dishwasher
E Lansing Punishers
Bear Point Banditos
Thunder Bay Landsharks
Idaho Ice-Holes
Scotia Troublemakers
Bronze A
Sacramento St. Pats
Martinis and Bikinis
Washington Wombats
canucksuck
Birds of War
Dexter Lake Clubbers
Vancouver Canuckleheads
Winnipeg Falcons
Team V
Say Chowdah!!
East Coast Pond Skaters
The Mighty Sock Puppets
Liquored up and Pantsless
Jack Attacks
Old Bridge Bungholios
Trapped Under Ice
The Lizards
Drunk Mesican
Car Ramrod
Dark Rangers

Playoff Brackets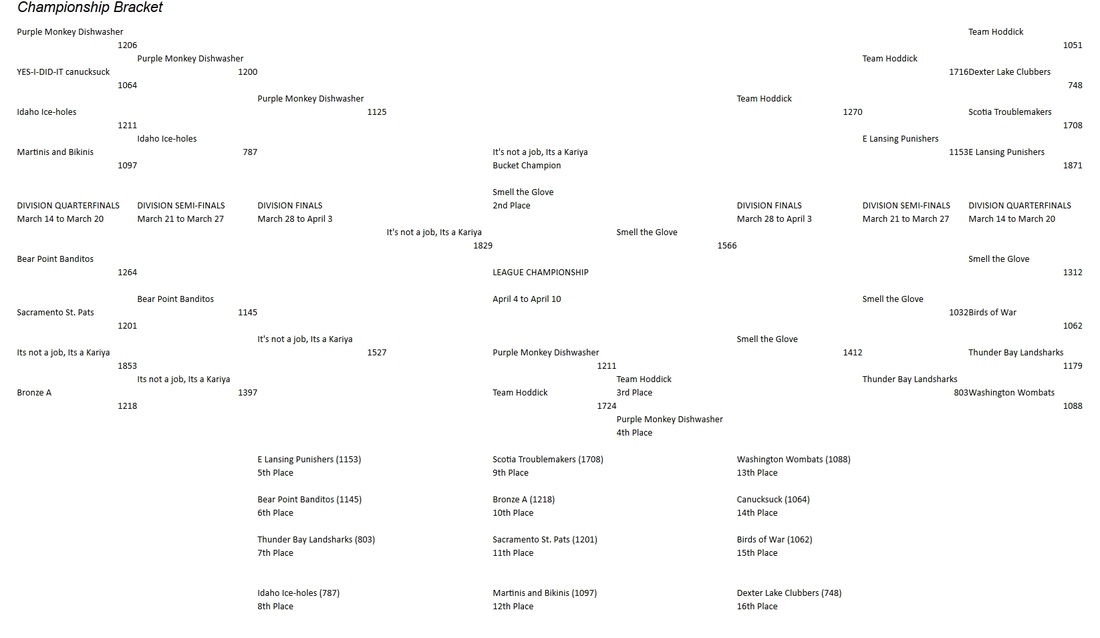 ---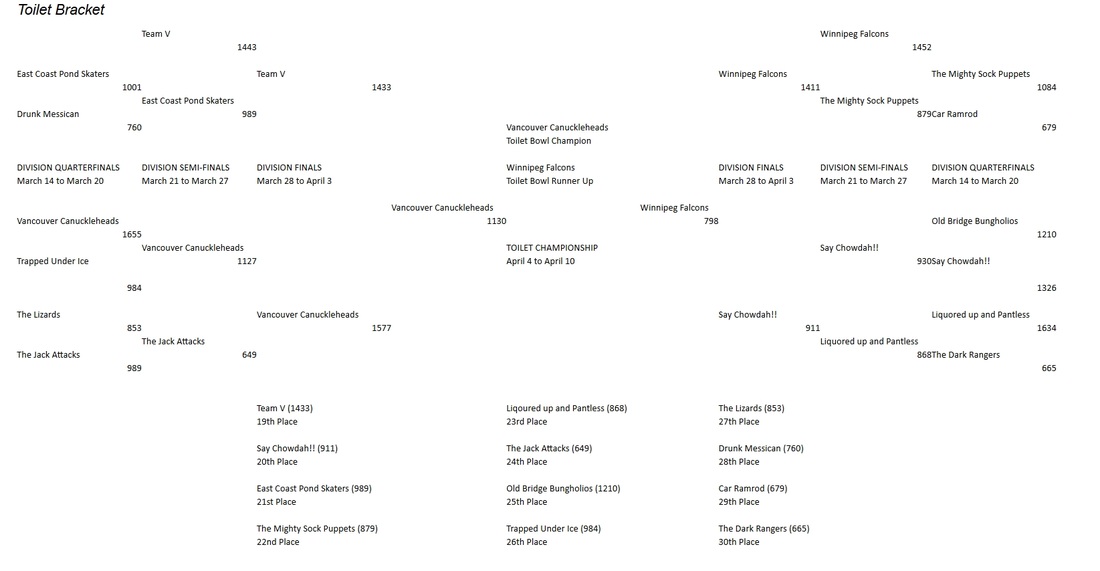 Season Recap

First expansion year to 30 teams in two divisions (McCracken predominantly West, Hanrahan predominantly East). Puckapalooza visits the Whale in the coldest plooza yet. Matty D, James, and Eric all break their plooza cherry. Veteran Ryan wins the Bucket with his second straight team name weirdly in homage to Paul Kariya Cha Cha Cha who retires a couple months later.