2009 - 2010 Season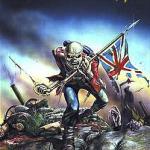 Champion:
Smell The Glove
Matt D.

Regular Season

1st
2nd
3rd
4th
5th
6th
7th
8th
9th
10th
11th
12th
13th
14th
15th
16th
17th
18th
19th
20th

Team Name

Smell the Glove
Flying Monkey Poop
Team V
E Lansing Punishers
Nova Scotia Troublemakers
Made in Kariya
Campbell Kings
wYOMING kAoS
canucksuck 'suck
Sacramento St Pats
Marysville Mulletheads
Commissioner DARK
Freedom Costs A Buck O Five
The Lizards
Touch the Moose
Car Ramrod
I'm a Cop You Idiot!!
Bear Point Banditos
What the hell went wrong?
Team Jussi

Playoff Brackets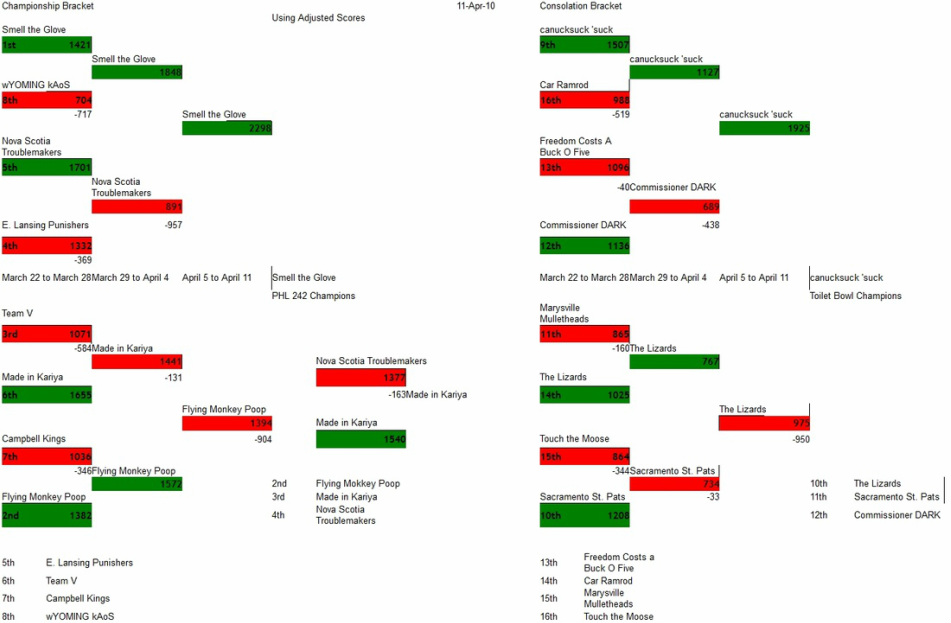 Season Recap

Puckapalooza thaws out in frozen Seattle during Hockey Weekend Across America. New website and message board again, apparently this time for good. Another worthy message board contributor, Matty, wins The Bucket.