2008 - 2009 Season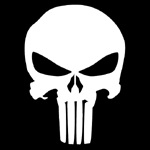 Champion:
E Lansing Punishers
James A.

Regular Season

1st
2nd
3rd
4th
5th
6th
7th
8th
9th
10th
11th
12th
13th
14th
15th
16th
17th
18th
19th
20th

Team Name

Team Jussi Part Two
E Lansing Punishers
Smell the Glove
The Lizards
Mønkey Jibbä Jabbä
canucksuck
The Puck Stops Here
BP Banditos
Sacramento St. Pats
Potomac Masons
Scotia Troublemakers
Parros' Pornstache
Pinehill Coffee Shop
The Killer Rabbits
DurkaDurkaDurka
Campbell Kings
Waterford Wombats
wYO_dISTURBEd
MCMURPHY'S MANGLERS
Team Buttermaker

Playoff Brackets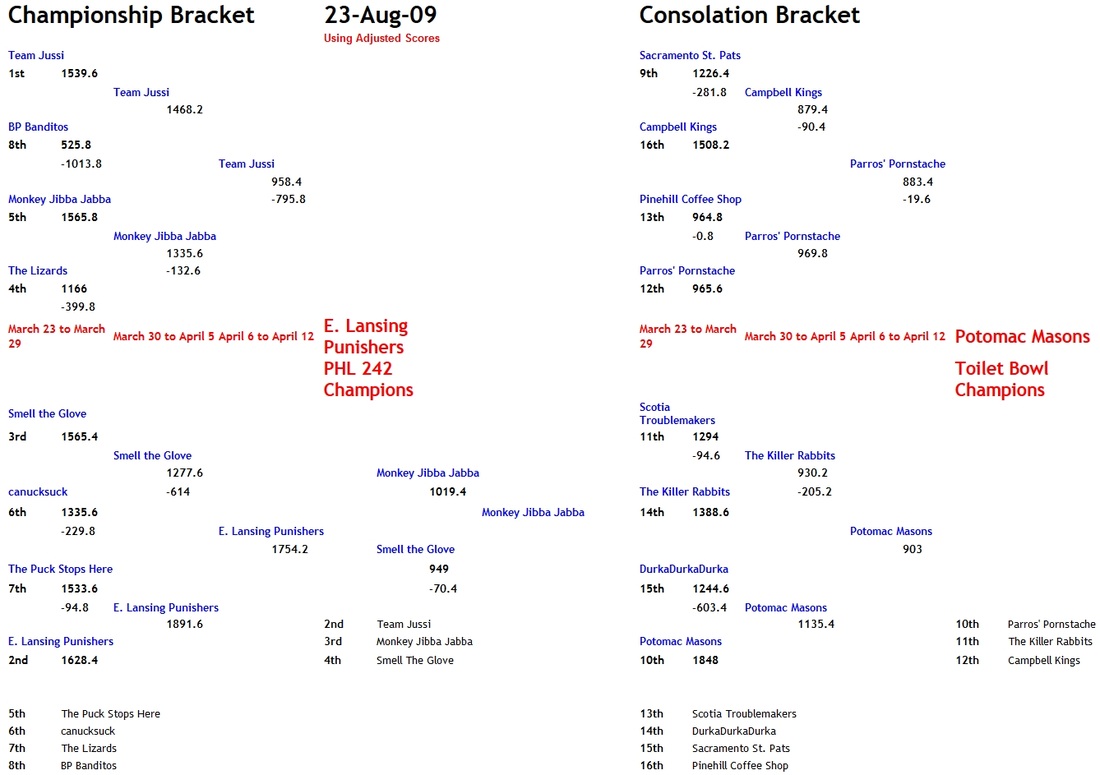 Season Recap

James brings home The Bucket after so many early playoff exits. Two retards from MA stir shit up all season (not in a cool way) and McV, AD, and Jimmy take first crack at a dedicated website.